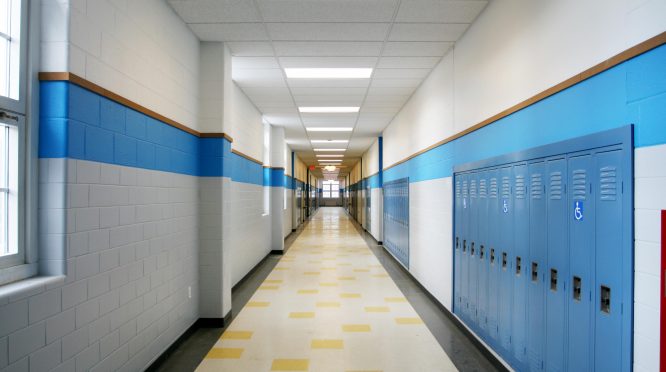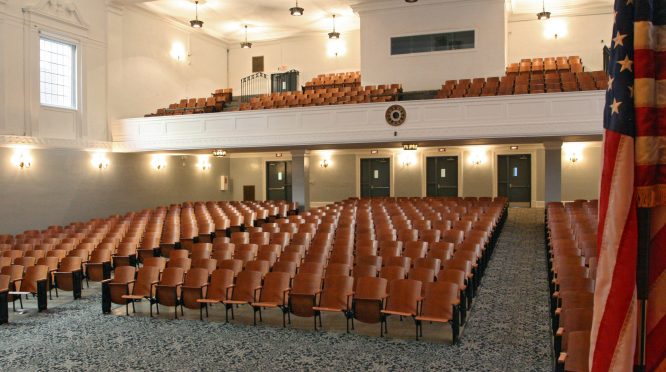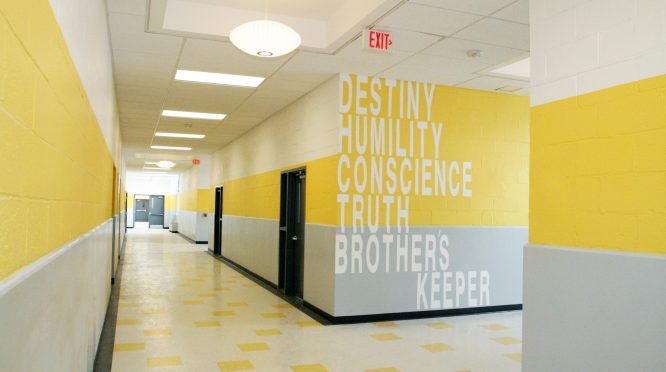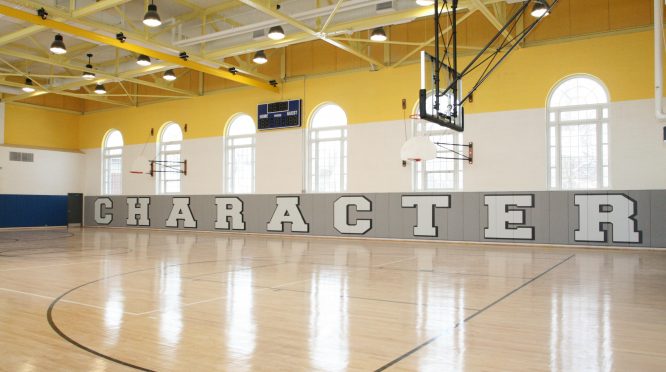 Project Info
Client

Building Hope/ DC Public Schools

Location

Washington, DC

Cost

$17 M

Size

200,000 sf
Taft High School
The Hyde Leadership Public Charter School's decision to lease the old 200,000 sf Taft High School Facility jump-started the renovation of the facility after years of false starts. The school, which encompassed four buildings built between 1932 and 1967, was in need of a complete renovation if it was to provide a home for over 1,000, Pre-K through 12th grade students.   The facility received new mechanical, electrical, plumbing and fire protection systems, transforming it into a 21st century learning environment.
In order to be ready to open on time for the start of the school year, the design was fast-tracked to allow adequate time for construction.
The review and permitting process in DC is a challenge on most projects, and can add several months to a project's schedule.   To avoid these delays GES solicited input from the reviewing agencies early in the design process. By engaging the reviewers at the start of design, we were able address their concerns in the design documents.   As a result, the team was able to streamline the permitting process when the documents were submitted for formal review.   GES adopted a similar approach with the utility companies, apprising them of the project schedule, reviewing the facilities requirements for power, water and sewer, and addressing their concerns in the construction documents.   This extra effort helped ensure that the school opened as planned.
The renovation of the old Taft High School focused primarily on the provision of new infrastructure including power, HVAC, telecommunications, lighting, and security systems. GES worked closely with the contractor on the selection of equipment based in part, on its availability.   Although the mechanical system utilizes the existing boilers, GES designed a new steam to hot water converter, hot water pumps and hot water piping system in order to provide adequate hot water for the air handling units, rooftop units, classroom unit ventilators and fan coil units.
GES' engineers also worked closely with the architect and contractor to preserve the school's historic auditorium, seamlessly inserting the mechanical ducts above the attic and below the stage.   Ornate ceiling lights were re-wired and re-lamped to accommodate energy efficient bulbs while maintaining the character of the era.   And by upgrading the services to the building, new education technologies were introduced into all academic spaces and science laboratories. Construction Cost: $17 M.