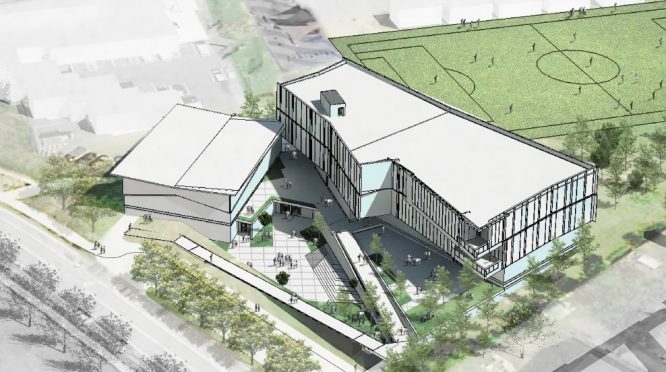 Project Info
Client

Prince George's County Public Schools (PGCPS)

Location

Langely Park, MD

Cost

$23 M
New International High School
Global Engineering Solutions (GES) is providing mechanical, electrical, plumbing and fire protection engineering services for the design of a 68,400 sf educational campus for newly arrived immigrant students requiring English as a Second Language Services.  In addition, the school will help relieve overcrowding at nearby schools.  Once complete the project will provide space for academic classrooms, science labs, physical education, a media commons, student dining and food service, a health suite and administrative areas.
The project is being designed to comply with Prince George's County's Go Green Initiative and will achieve LEED Gold.  Energy initiatives being utilized include adding LED lighting and day lighting controls, maximizing the use of natural day lighting, improving the indoor air quality, and renewable energy including wind, photovoltaics and geothermal systems.
The team is using the following strategy to achieve net zero energy:
Use of Geothermal Systems
Natural Ventilation
Improved Glazing and Construction
Improved Lights and Daylighting Systems
Plug Loads Control
PV Modules
The project is designed to reduce energy consumption through the building's system design meeting a minimum of 20% below the ASHRAE – 2010 baseline. By designing a facility with a target EUI of 18 and onsite power generation the project will meet and exceed the goals of the Paris Climate Agreement and the 2030 challenge.
About Us:
Global Engineering Solutions offers comprehensive solutions for the design and construction of energy efficient and sustainable facilities. With a focus on MEP & FP systems, We have the Engineering knowledge, resources and experience to meet all of our clients needs. Contact us for consultation on your Next Project.