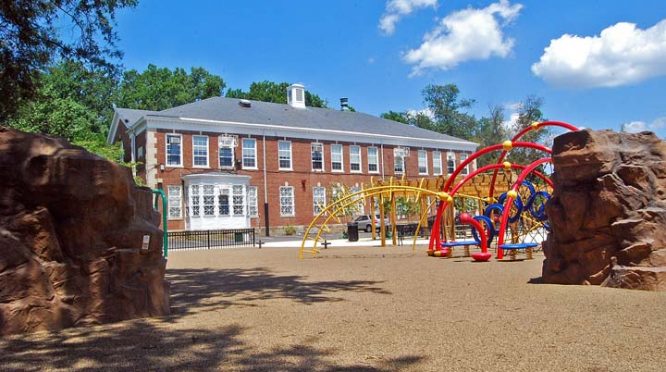 Project Info
Client

DC Public Schools/DC DGS

Location

Washington, DC

LEED Status

Gold

Cost

$43.5 M

Size

45,000 sf
Hearst Elementary School
Global Engineering Solutions (GES) provided mechanical, electrical, plumbing, and fire protection engineering services for the phase I modernization and addition to a 17,000 sf elementary school. The completed school is 45,000 sf and has a capacity of 300 students. The new design includes two classrooms per grade, resources rooms, areas for art and music, a science lab, media center/computer lab, dining facility/kitchen, and office and administration spaces.
Prior to starting work on the design, GES developed a life cycle cost analysis and energy model to determine the options for the HVAC system.  By selecting a variable refrigerant flow (VRF/VRV) system, DCPS was able to save money up-front over an equivalent typical system.  The VRF system is able to provide heating and cooling in various spaces simultaneously and is more thermally energy-efficient than other systems.  The MEP & FP systems were being designed to LEED® Gold standards.
After an initial walk through and analysis it was determined the existing electrical service needed to be upgraded to a new 2000A service at 120/208 volts. This new service provides approximately 15 watts per square-foot which is adequate to serve the electrical needs of the proposed school modernization and expansion program.
The plumbing design includes new fixtures, configuration in the new addition and new domestic service installed to the existing building sized at 4'' to accommodate the new addition and to upgrade the existing building.