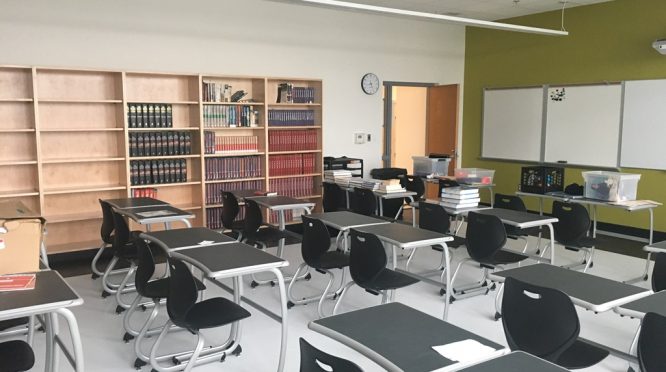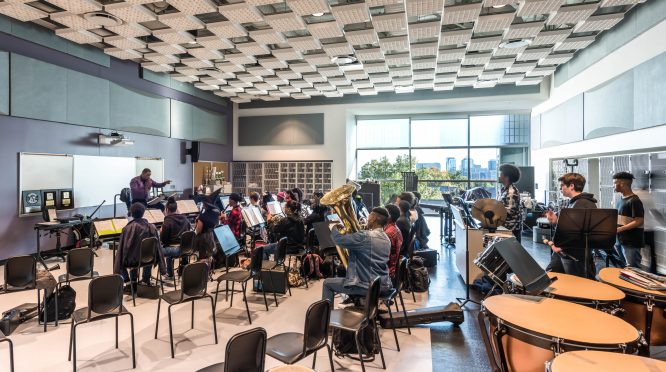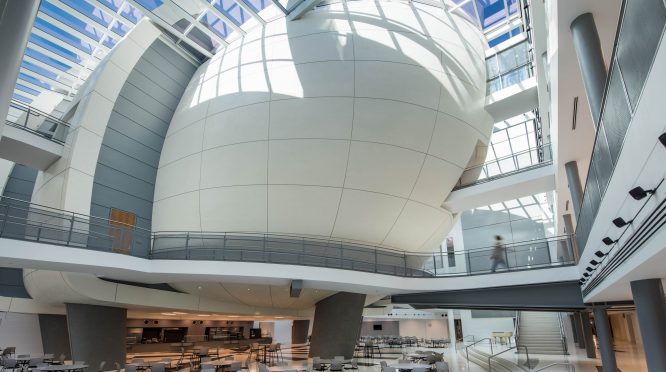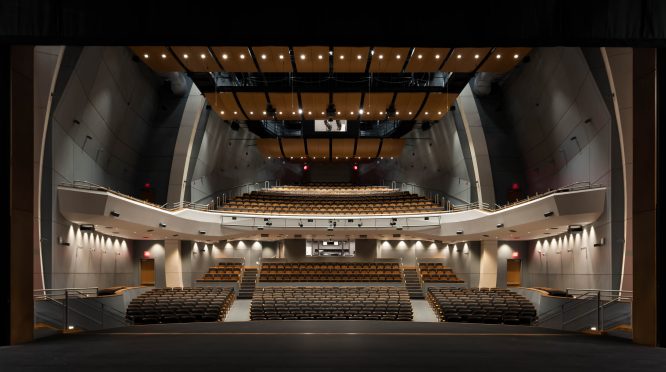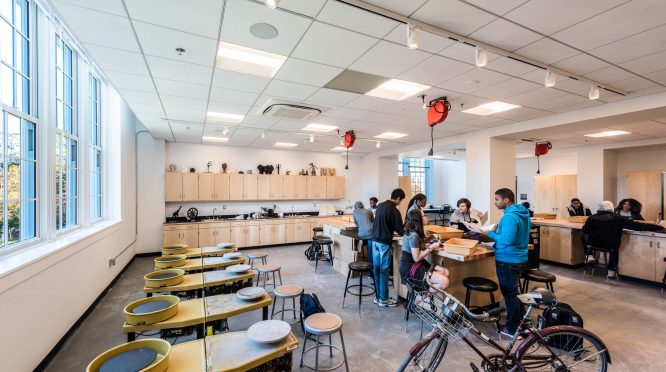 Project Info
Client

DC Public Schools/DC DGS

Location

Washington, DC

LEED Status

Gold

Cost

$178 M

Size

286,000 sf
Duke Ellington School of the Arts
GES provided mechanical, electrical, plumbing and fire protection engineering for the renovation and expansion of the Duke Ellington School of the Arts as part of a multi-phased international design competition. Housed in an aging National Historic Landmark, the school is DC Public School's crown jewel school for the arts. It will be transformed through a comprehensive modernization into a world-class, 600-student facility to match its renowned reputation.
The project received LEED Gold certification, with the majority of the points coming from the mechanical systems. GES' engineers designed a water source heat recovery variable refrigerant flow (VRF) water-source system with a fan coil system that utilizes incremental room units with a combination of a fan and a single coil used for both heating and cooling in a common enclosure.   The VRF system utilizes high efficiency cooling towers with ultra-low sound packages exchange heat between the building and the outdoors.  Heat recovery is realized both on the refrigerant side of the system between rooms as well as within the water side of the system between condensing units; thereby providing a high level of energy efficiency throughout the building.  Displacement ventilation design in the main performing theatre, careful zoning and quality envelope design further enhances the mechanical systems to accelerate the energy savings even further while the choice of system provides low noise operational levels necessary for a performing arts venue.
A solar thermal water heating system  provides hot water to the building. The system creates a minimum of 209 MBTU, with a 50-gallon storage tank and a 300-gallon backup tank. A rainwater reclamation system supplies water for water closets, urinals, irrigation and the mechanical system's water make-up.
The majority of lighting fixtures provided are LED with occupancy, daylight and dimming controls. The theater, stage lighting and dimming control system is provided to meet the client's requirements. The fire alarm system is a multiplex addressable system with fire alarm devices provided throughout the building including for HVAC equipment and the atrium's smoke evacuation system. The project also includes renewable energy through roof mounted photovoltaic panels.
Awards:
2018 First Award (Commerical), International Architecture Award
2018 Best Design, K-12 Project, ENR MidAtlantic
Photos by Chris Ambridge.