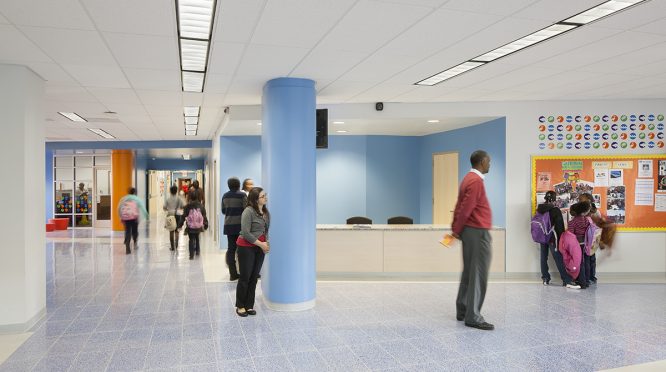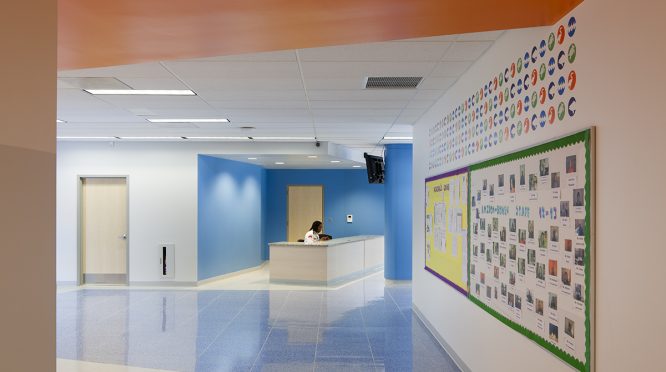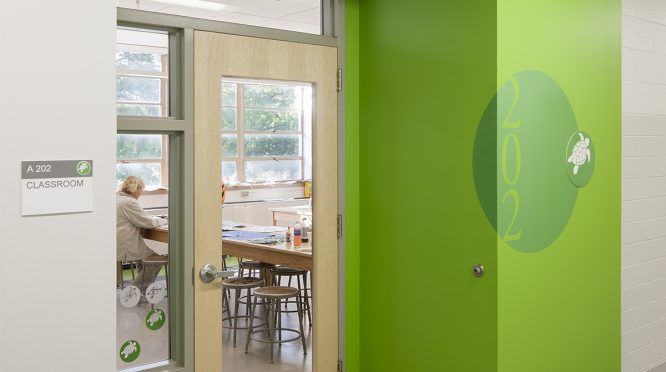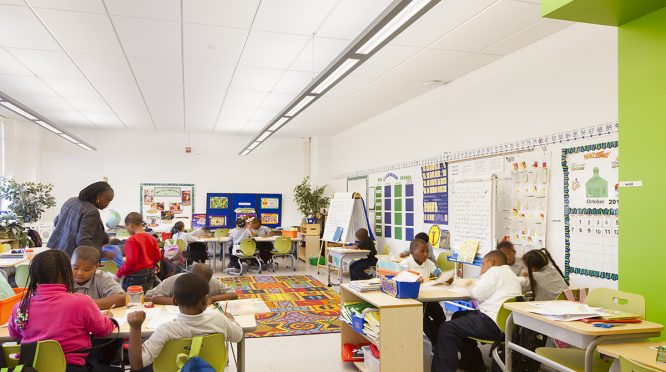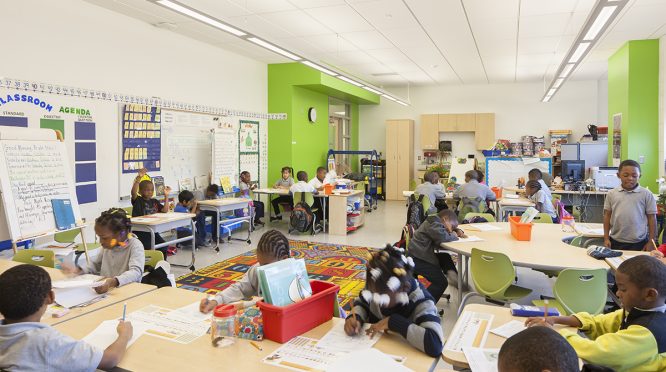 Project Info
Client

DC Public Schools/DC DGS

Location

Washington, DC

LEED Status

Silver

Cost

$4.2 M

Size

70,800
Amidon – Bowen Elementary School
GES provided MEP & FP engineering services for the renovation of a 70,800 sf elementary school to bring it up to current educational standards.  The first phase focused on modernizing classrooms, library, bathrooms, corridors and main entry lobby. The project was designed to LEED® Silver standards.
The renovated media center was transformed into a high technology distribution center.  It houses a new voice/video/data network runs throughout the school.  The network features student computer stations in each classroom, and an A/V projector and digitally interactive white board connected to the teacher's computer.  In addition a media production area provides facilities for audio and video productions as well as newspaper production.  An adjacent computer lab provides space for individual and class projects and instruction.
To improve the quality of the teaching environment, special attention was paid to the design of the HVAC system, to limit reverberation and background noise.  New ceiling tiles were also installed to improve sound attenuation throughout the facility.