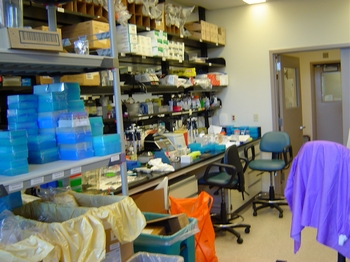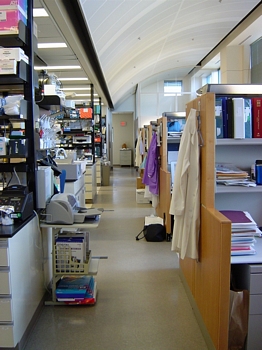 Project Info
Client

National Institutes of Health

Location

Bethesda, MD
Renovation of Laboratory Space, National Human Genome Research Institute, Building 50
As the prime contractor, GES provided mechanical, electrical, plumbing and fire protection engineering design and post design services, as well as design management services for the 2,000 sf renovation of the National Human Genome Research Institute's Laboratories in Building 50. LSY was engaged to provide architecture, lab planning and interior design services.
The two-phased laboratory renovation included BSL-2 laboratories and scientific offices.  Systems included laboratory services, variable air volume interlocked with fume hood operation, deionized water distribution, equipment monitoring, digital lighting controls and emergency power distribution.  All spaces were designed to be in compliance with the NIH Design Policy and Guidelines.
Specialty spaces within the facility included microscopy laboratories (BSL-2), tissue culture center (BSL-2, a server room, computer room private offices and a director's suite.