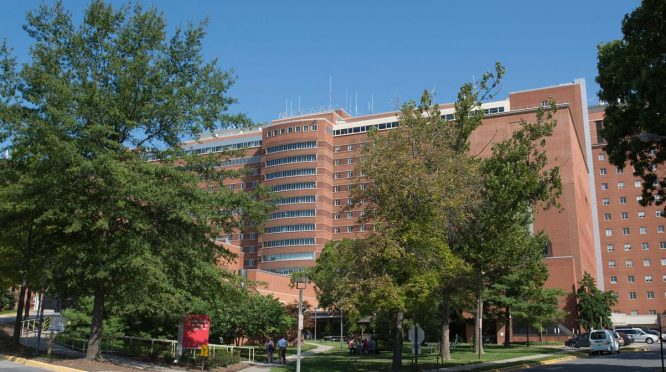 Project Info
Client

National Institutes of Health

Location

Bethesda, MD

Size

10,000 sf
Forced Moves: Relocation of Bio-Research Laboratories
The Clinical Center at NIH was originally built in 1955 and has been expanded to encompass more than three million square feet of space.   However due to federal funding constraints, the utilities infrastructure has not been updated, and is not adequate to meet the demands of the building's occupants, jeopardizing both their health and safety.  As a result, a moratorium is in effect preventing the addition of any new programs, facilities or equipment that will increase the demand on utilities.  To help address the deficiencies and prepare for future renovations, NIH embarked on a program to install new electrical risers in the facility so the GES team was tasked with relocating ten Reinstitutes scattered throughout 23 different locations in the Clinical Center to new locations on the NIH campus.  Many of these institutes had extensive requirements for mechanical, electrical, plumbing and fire protection engineering services.
To accomplish the task, the GES team conducted programming and planning sessions with each of the institutes to fully understand both their space needs as well as their requirements for power and water.  Once they had a clear understanding of the institute's needs, the team worked with the NIH facilities group to identify available space on the NIH campus that might be adequate to house the institute.   The GES team conducted field investigations of these spaces to verify the existing conditions.  Based on the existing conditions, the GES team provided evaluations and recommendations to the client on how suitable the space was for their use.  The evaluations included estimates on the costs of any required renovations, which helped the institutes to develop a realistic cost for the move.
In addition to the challenge of relocating ten institutes, the renovation of the spaces also presented challenges of its own.  Restrictive headroom made upgrading the systems difficult, which resulted in requiring these detailed trade coordination.  As an added challenge, since the work was done in occupied facilities, the projects had to be phased to avoid interfering with ongoing operations.
As the requirements for the installation of the electrical risers became clearer, additional spaces were added to the Forced Moves/Relocation of Multiple Institutes program.  The design for the project was completed on time and within budget.