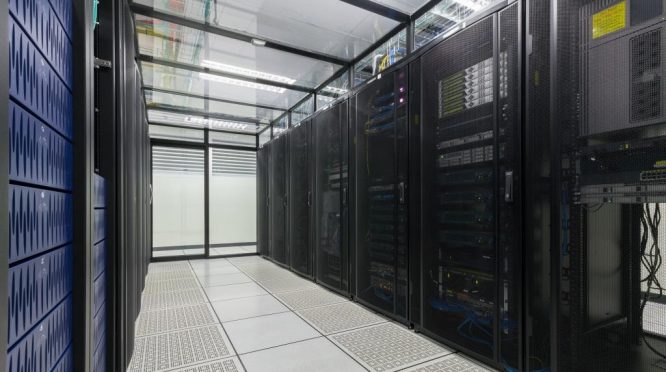 Project Info
Client

National Institutes of Health

Location

Bethesda, MD

Size

7,000 sf
Clinical Data Center
NIH's Clinical Center facility was built in 1953, and the aging infrastructure has resulted in a Moratorium that prohibits adding additional load to the facility's utilities.  The computer facilities which supported the Clinical Center were not adequate to support the Clinical Center's need to track data on over 6,000 inpatient and 100,000 outpatients yearly. To address this problem, NIH wanted to insert a 7,000 sf data center in a space that had previously served as an office facility.  The design-build team, which included both LSY and GES performed two separate feasibility/test fit studies to ensure that the space was sufficient for the new data center.
To support the new data center, the project required the design of a new utility system, including options for routing chilled water, the mechanical system, electrical system and system redundancy, HVAC and supply air movement, wet pipe fire suppression system, uninterruptible power supply and conduit and black boxes for the security system, and conduits and cable trays for IT systems.
GES provided guidance to the data center consultant on working within the confines of both the Building 10 Moratorium and the NIH Design Guidelines. As a result, the team successfully added redundancy to the chillers, and N+1 redundancy for back-up support to the data center, without adding additional load. In addition, GES guided the design team on the use of materials, including the types of wires that needed to be used in the data center.