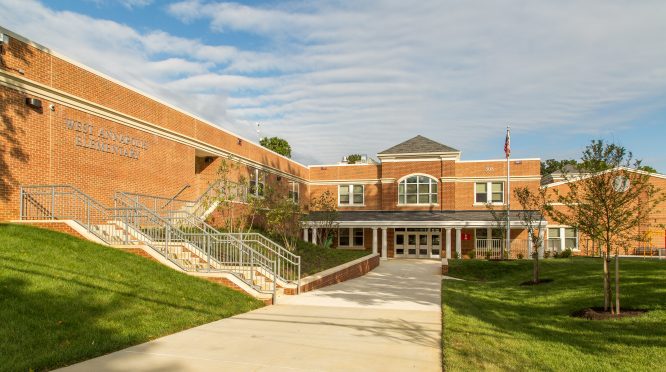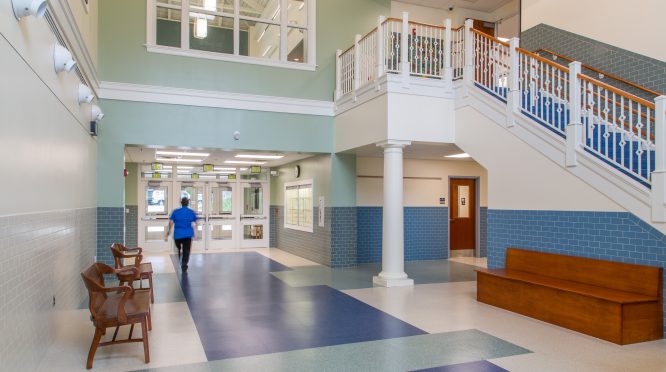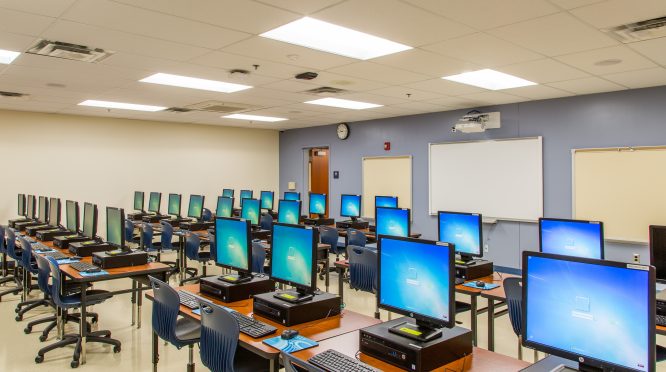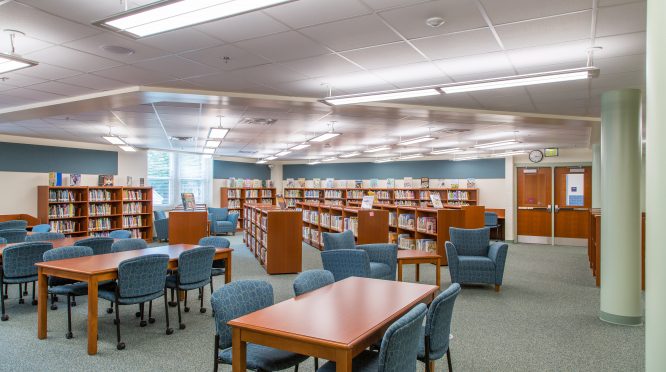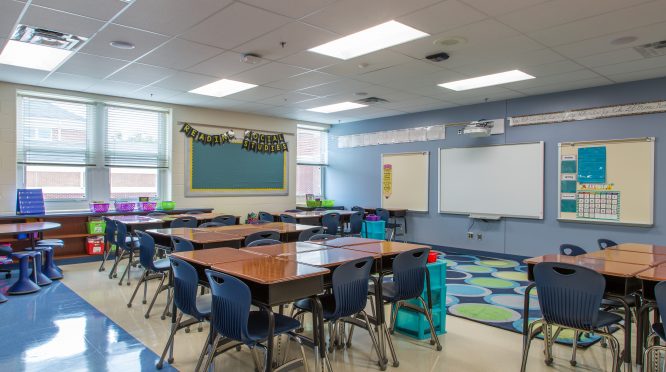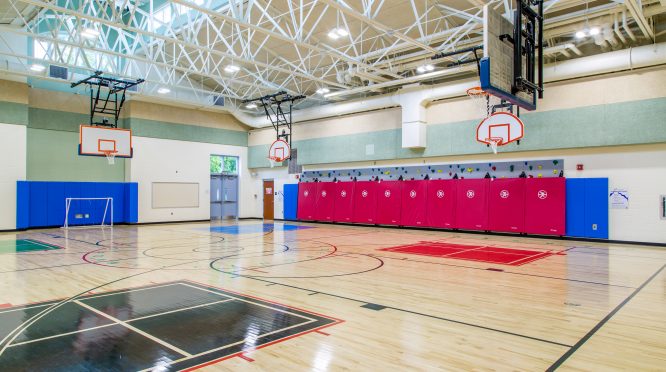 Project Info
Client

Anne Arundel County Public Schools

Location

Annapolis, MD

Cost

$14 M

Size

72,000 sf
West Annapolis Elementary School Modernization
West Annapolis Elementary School is located in the center of a residential neighborhood that serves as a gateway to historic Annapolis.  The school site encompasses an entire city block with mature trees that line the streets. The site is only a block from a river that leads to the Chesapeake Bay, and is subject to Critical Area constraints.
The $14 M modernization program addressed building deficiencies, as well as new program spaces including a separate gymnasium and special education classrooms.  New toilet rooms were created within each classroom, and the entrance was redesigned to meet the school system's security protocols.  The design kept and fully renovated the 1984 addition and constructed a new two-story addition where the existing 1956 structure was demolished. The finished building totals 54,000 sf and fully meets all current codes and the EdSpec.
Design goals included designing a building that is sensitive to the scale of the residential neighborhood, responds to traditional architectural clues, fully integrating the new addition with the 1984 wing to provide a cohesive building and upgrading the thermal envelope. Although the project is not a LEED Certified project, the design team explored "green" design principles such as sustainable sites, energy efficiency and indoor environmental quality.
Global Engineering Solutions (GES) provided mechanical, electrical, plumbing and fire protection engineering (MEP & FP) services for the project.  Due to the extensive nature of the renovation, the existing MEP & FP systems were removed in their entirety.
The new systems were designed to meet the needs of a 21st century school. An automatic wet-pipe sprinkler system was provided throughout the building. The zoned system includes a zone control valve assembly with a control valve and tamper switch, a check valve, flow switch, pressure gauge and test/drain assembly. The test and drain connection were routed to the building exterior and concrete splash blocks were provided to limit damage to the surrounding areas. The new system was designed in accordance with NFPA 13. The HVAC and related mechanical systems are not only functional and responsive to need, but  simple, reliable, durable, maintainable, and easily accessible.
New electrical service was initiated with BG &E and designed to supply electrical services for the mechanical, lighting, life safety and fire alarm systems. The school has been designed to operate as an emergency shelter for the state of Maryland and includes accommodations for portable generators to power the facility in emergency situations.  LEED® features include controllability of lighting, reducing power density and other energy saving measures.