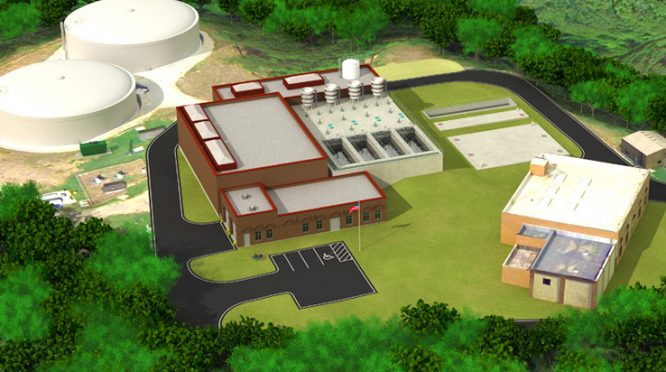 Project Info
Client

City of Annapolis

Location

Annapolis, MD

Cost

$35 M
New Water Treatment Plant
The City of Annapolis water treatment plant fulfills a mission greater than just its 36,000 citizens. The facility serves the region, the state legislature, the governor and even the U.S. Naval Academy in emergency situations. Tasked with such responsibility, the City of Annapolis officials selected CDM Smith / Haskell, A Joint Venture (the Joint Venture) to preform design/build services to replace the city's eight mgd water treatment plant. The scope of services included a pilot test for biological filtration, to determine its efficacy in removing up to 14 mg/L of iron and 0.6 mg/L of manganese from the source water. Biological filtration was not able to achieve the city's goals and the decision was made to construct a new treatment plant.
Replacement features for the project include replacement of key raw water pipelines, provision of a new control, administration and laboratory area, a storage and maintenance facility, chemical storage and feed areas, residuals handling facilities, and a new finished water pumping station.
GES provided HVAC, plumbing, and fire protection engineering systems design for all new buildings at the New Annapolis Water Treatment Plant. The HVAC System is comprised of ventilation systems, air handlers, fan, louvers, and controls to provide adequate ventilation to meet equipment loads as well as meet applicable codes and standards for all machine rooms, storage spaces, and mechanical and electrical systems. The plumbing system design includes under slab plumbing waste and water lines as well as above ground waste, vent, water, and gas.
GES reviewed the construction shop drawings and submittals, prepared clarifications sketches, and review contractor's work for quality and adherence to the design drawings as part of our post design services for the client.