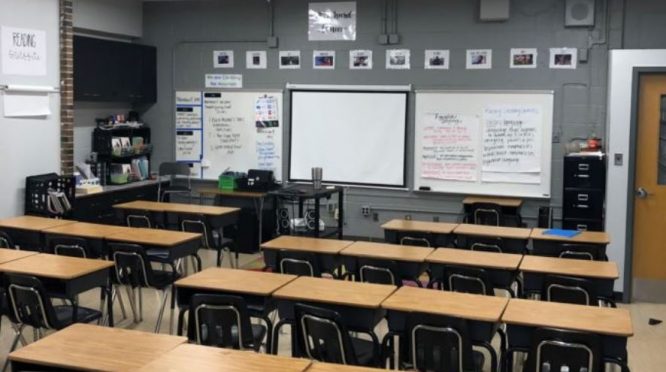 Project Info
Client

The School District of Philadelphia

Location

Philadelphia, PA

Size

190,000 sf

Cost

$15.3 M
Motivation High School, School District of Philadelphia, Philadelphia, PA
GES provided MEP & FP engineering services for the renovation of Motivation High School to address deficient building components and systems in the 190,000 sf facility, while at the same time implementing interior and exterior changes to create an improved learning environment.
Mechanical improvements include the replacement of one 6,000 MBH boiler, 16 air-handling units, 25 roof-mounted exhaust fans, 55 classroom unit ventilators, and eight chilled and hot water pumps.  Plumbing work will include the installation of three seasonal changeover valves, a new domestic hot water heater, new janitor sinks, new drinking fountains, gym shower upgrades, and new science lab eyewash. Electrical upgrades include new panels, new exterior and interior lighting, new exit signs, replacement of elevator components, new security cameras, new clock system, and power / data upgrades.
Sustainable strategies incorporated into the design, include:
LED lighting and lights operated by occupancy sensors;
Air handling units serving single zones provided with single zone VAV systems;
An air flow measuring station in the auditorium to monitor the flow of outside air into the building;
Air side economizers;
Hot water supply temperature that automatically resets based on outdoor air temperature;
Chilled water supply temperature that automatically resets based on return water temperature and chilled water control valves' positions; and
CO2 sensors for areas such as the dining area, library, and auditorium.