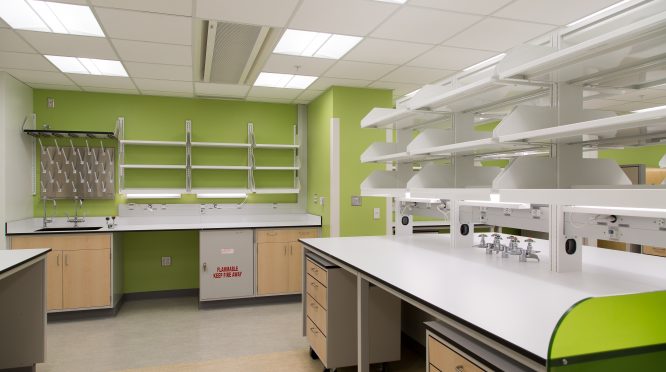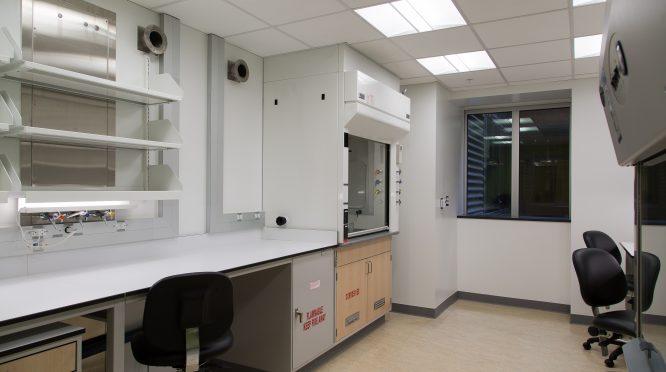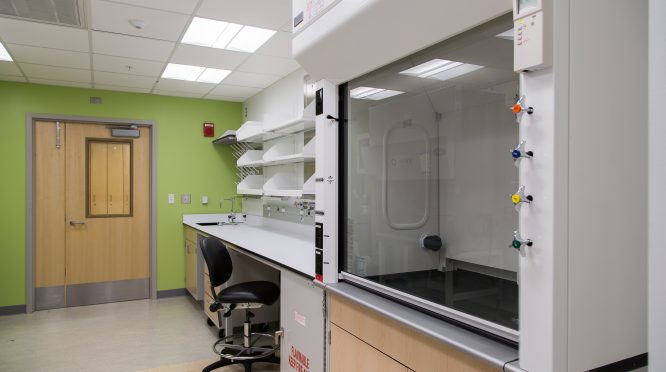 Project Info
Client

National Institutes of Health

Location

Bethesda, MD

Size

215,000 sf
Construction Management Services for Renovations of Building 10 F Wing
Global Engineering Solutions (GES) provided construction quality management services for the 215,000 sf renovation of the Clinical Center's F-Wing. The renovation converts former patient care units to laboratories, lab support and offices for clinical research program, and installs new utilities, infrastructure and equipment. The goal of the project was to provide a reliable, efficient, flexible and adaptable facility that meets the user's requirements while providing high-quality environment to attract and retain researchers.
For this project, GES' MEP specialists reviewed equipment/furnishing requirements and oversaw and inspected installations of equipment and support systems. They traveled to equipment manufacturers locations to witness and oversee equipment preassembly, testing, certification, and shipping. They assisted in development of the transition plan to occupy the facility upon completion of construction. On a daily basis they coordinated and managed all user requested engineering change proposals; coordinated and tracked RFI requests from NIH, the A/E, and contractors; and maintained the appropriate operations and management manuals, charts, and drawings necessary for daily and contingency operations. Their primary responsibility was to monitor all aspects of work accomplishment and quality of work assignments, to perform facility inspections and to identify deficiencies and initiate corrective actions.
An example of the unusual requirements that arise in construction within an existing, operating facility was the need for close coordination with the facility staff for utility shutdowns and tie-ins. NIH laboratory tests are often long-term and mission critical. An unexpected power interruption or system shutdown can ruin years of preparation for a vital experiment. GES' CM staff worked closely with the NIH facility staff and scientists to ensure these problems did not occur. At one point, GES' mechanical inspector worked for 30 hours continuously to oversee and monitor a utility tie-in that was scheduled for 3 a.m. The work was accomplished without any problems.
GES's construction management personnel regularly coordinated with NIH representatives, the construction contractors, the A/E, and the user groups in directing all aspects of the construction activities. The administrative assistant coordinated meeting calendars, travel plans, recurring administrative reports pertaining to the project, meeting notes, memoranda, and correspondence. She also created logs and spreadsheets to track project activities, RFIs, deficiency reports, and corrective actions.