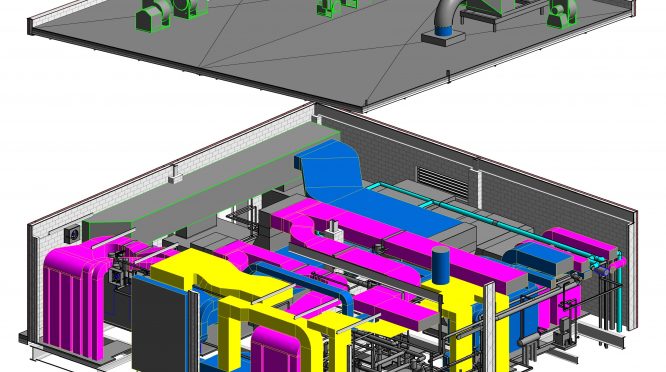 Project Info
Client

National Institutes of Health

Location

Bethesda, MD
ACRF Transfusion Medicine Mechanical Upgrades, Building 10
Global Engineering Solutions (GES) is providing design and construction phase services for the replacement of the mechanical equipment serving the Department of Transfusion in the NIH Clinical Center.  The department provides clinical services to support patients in need of blood component therapy, cellular therapy, therapeutic apheresis, and specialized diagnostics.
The equipment consists of three air handling units, three return fans, two heat exchangers, a glycol feeder, two pre-heat pumps and reheat pumps, a condensate receiver, a flash tank, a steam pressure reducing station, five exhaust fans, five terminal reheats, two ventilation fans, seven steam humidifiers, and upgrade controls from pneumatic to Direct Digital Controls (DDC). Each air handling units will utilize a fan array/fanwall system. The main advantage of this system is the shorter footprint, quiet and lower vibration, optimized and energy performance, redundancy and lower maintenance costs, as well as it allows the owner to achieve N+1 redundancy at its lowest connected load.
The mechanical upgrades are phased in multiple phased segments to maintain the existing HVAC services during construction.