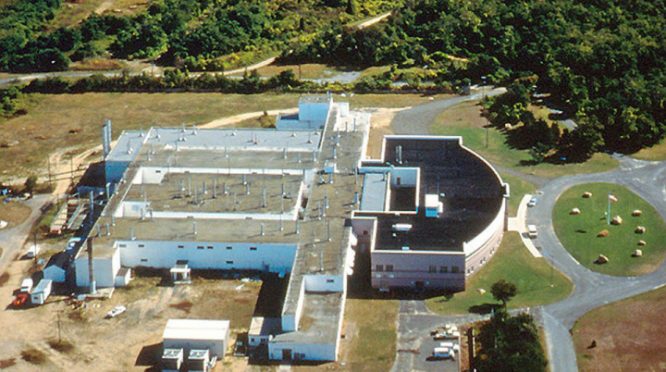 Project Info
Client

Department of Homeland Security

Location

Plum Island, NY
Modification of BSL – 2 Lab to Create BSL – 3 Laboratory
The Animal Plant Health Inspection Services / Veterinary Services / Foreign Animal Disease Diagnostics Laboratory, one of Plum Island Animal Disease Center's (PIADC) tenant, receives international samples/specimens for diagnostic testing of foreign animal diseases including foot and mouth disease virus (FMDV). Diagnostic samples received from FMDV endemic countries cannot be released for diagnostic testing at PIADC or sent to other laboratories until an aliquot of the sample is tested and found to be FMDV free.  A Class III Biological Safety Cabinet system to sort and aliquot unknown biological materials containing high risk pathogenic agents was needed to protect staff and prevent potential spread of infectious agents.
Under our IDIQ contract with the Department of Homeland Security, Global Engineering Solutions (GES) was tasked with modifying 170 sf of space in an existing, BSL-2 laboratory suite on the first floor of the PIADC. The space was renovated to include a new Class III Biological Safety Cabinet system to test samples of unknown risk without the need for the samples to be passed into the BSL-3 portion of the facility. The renovated area, which contains a Baker Company Class III BSC IsoGard Model 14 Glove Box, was upgraded to meet BSL-3 design criteria.
The BSL-3 finishes and materials were design to be highly durable and chemical-resistant to withstand liquid and gaseous/vaporous decontamination processes. The abuse-resistant drywall utilized for the space ensures a robust, mold-resistant, substrate and minimizes potential damage to the containment barrier. All doors are air-pressure resistant doors that are self-closing and fully sealed. The casework is open with movable base cabinets for flexibility and to facilitate decontamination. The HVAC system was reconfigured to meet BSL-3 standards, including HEPA filtration, controls, rooms, isolation dampers, and a dedicated exhaust system.
Safety is paramount in high containment laboratories.  A fire extinguisher cabinet and eyewash unit was provided in the BSL-3 space. All areas inside and outside of containment are sprinkled utilizing a wet-pipe sprinkler systems.  The sprinkler system was modified as required with each of the modified architectural layout. A walk-through personnel shower was provided to allow shower-out exiting, thus the plumbing fixtures were replacement as required. The drains are piped to PIADC's central liquid effluent waste treatment system.
The lighting and critical systems are powered by the Island's existing emergency backup generator system. In Room 1633A, new linear, pendant-mounted, indirect/direct, parabolic, fluorescent tube light fixtures are provided. Room 1661 and 1663A lighting is controlled by its own wall-mounted switch. In addition, each room is provided with a blue audio/visual strobe light that will be activated when the room pressures monitor produces an undesired room pressure reading. All new loads, including mechanical units, security devices, receptacles, and lighting is fed by 120V, single-phase 20A circuits.
Commissioning of the space included the laboratory envelop and air flow. During the design phase the commissioning plan, progress reports, checklist, requirements, process specifications were developed, as well as design reviews were performed.  During the construction phase, GES' certified commissioning agent reviewed the submittals and shop drawings, observed, monitored and tested the equipment and system installations for compliance with the contract documents.